How To Raise Funds Online: A Simple Guide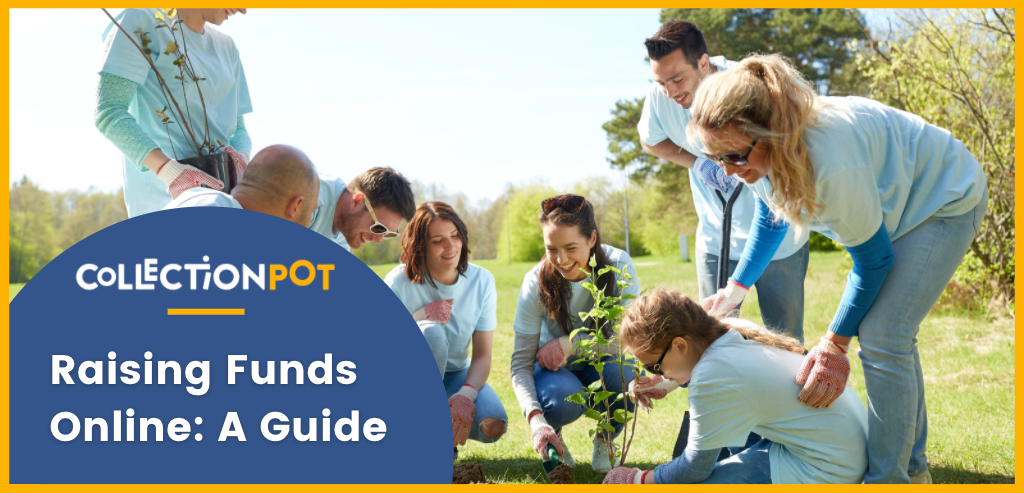 How can you raise funds online in a quick and efficient way? Often some of the advice out there is all about sharing your story and gaining followers to your cause – but what if you need to raise money online quickly?
Raise Money Online With The Right Platform
One way to start fundraising fast is to look into what platforms are available to you right away. There are a number of these out there, with some being more specific to certain types of fundraising or causes and some charge more than others! Do your research and find the one that will work best for you and your campaign. At Collection Pot we offer a fundraising platform, and naturally, we think we stand out because each pot is free to set up, with all the money donated going to the cause itself. We also offer multiple ways for you to personalise your page and promote your cause, and a way to share the link and accept donations from anywhere in the world! Once you've decided on the best fit for you and created an account, it's time to get started by setting up your fund platform and making it really exciting and engaging.
Don't Forget These Other Key Areas
1. Spread The Word On Social Media
Now it's time to spread the word! Tell your family and friends first, as they are likely to be the most supportive. Ask them to share your fund on social media and use hashtags to help boost its reach. One of the best ways to search for hashtags for your cause is to use the social network you plan to update on:
– On the search bar type in # followed by your cause (e.g. #breastcancer)
– Click on the latest tweets that show up and see which hashtags people are using to talk about your cause and which have strong engagement
– Once you have a list of potential hashtags, test them out by tweeting them yourself.
– You can also get involved in these conversations, as well as groups. Ask for advice too! People love to share their wisdom.
The old advice used to be to create a website or blog specifically for your fundraising campaign and this can be done very quickly, but that's why getting the right platform for fundraising is right. For example, with Collection Pot you can really sell your story and your vision all from one page to learn and donate, so this is one area you can skip!
2. Use Rewards And Engagement
Another way to quickly raise money online is to learn from crowdfunding campaigns. This is where you ask people to donate money to your cause in exchange for rewards or perks. These don't have to be physical items. People could buy your time, help choose the outfit you run a marathon in, suggest your training foods or get involved in other ways.
Psychology tells us that people are more likely to donate to a cause when they can see how their donation is going to be used. So, think about what you could offer as rewards to everyone for different donation levels. This will help encourage people to donate more money and increase the chances of your fundraising being successful.
3. Bonus Tip On How To Make People Donate…Twice!
If you want to encourage people to donate more than once, make sure that your fundraising page is easy for people to find again. Have links from your fundraising page on the home pages of your social media accounts and include a link in all emails you send out. It will help keep reminding people that they can still give money!
We hope that this has been a helpful guide on how to maximise your donations and funds. If you haven't already, set up a Collection Pot today! it's fun, free and fast.