An Alternative To Virgin Money Giving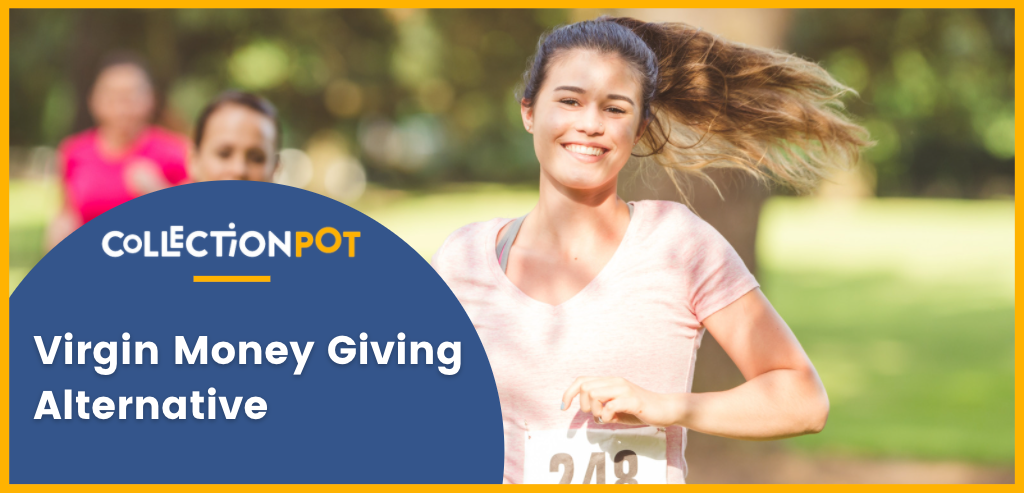 Looking to set up a 'giving' page for your fundraising and donations campaigns? Do you need an available and trustworthy alternative to Virgin Money Giving? Virgin Money Giving closed its doors on 30 November 2021 (its full closure is set for February 2022) having served the online global community in its product offer for charitable fundraising for 12 years.
VMG created a flux in the market when it retired its fundraising platform. Now, many charities, businesses, sports teams, and individuals must find a new money collection product to meet their funding needs and are looking for alternative virtual giving platforms right now.
Before choosing a new collection platform for your charitable giving and fundraising campaigns, let's consider some key factors offered by a sample of industry providers.
Considerations For Alternatives To Virgin Money Giving
When it comes to processing benevolent funds and monetary gifting online, what do you need to know? You should consider first that the platform you choose gives you options, is right for you will bring peace of mind and confidence the funds will be properly processed and protected. It also needs to instill confidence in the many supporters/contributors who will be visiting your page and using the platform's interface to make donations – and it helps if it looks great too!
Fundraising App Features For Contributors:
What features will users want from your site that they can trust when contributing to your cause?
– Be user-friendly, simple, and intuitive in its interface
– Provide multi-payment cart options, e.g., digital wallets, payment provider choices
– Safe to use and protects personal data – GDPR compliance
– The knowledge that the money they give is not going to extraneous fees instead of to the person or charity they intend it
Platform Features For Fundraiser Creators:
What features do you need/want from a fundraiser application?
– Setup needs to be easy and virtually immediate
– Consider the fee structure and costs: subscription/service or pay as you go: transaction/processing
– Integrates with existing tech systems
– Does the platform require third parties or redirects from your website (if you have one)
– Do you need to have your website or will a social media page suffice?
Features Of And Reasons To Use Collection Pot For Online Donations As An Alternative To Virgin Money Giving
Collection Pot is a money collection platform for any occasion. Unlike Virgin Money Giving, we are not just a resource for charities or individual sports fundraising campaigns – but we can offer a boost in your corporate social responsibility (CSR).
We also offer fund collection for employee and customer engagement incentives, school events, wedding registries and honeymoon funds, baby showers, community projects, online gifting, or for whatever you need.
Our platform is flexible, user-friendly, offers top brand gift cards, online gift catalogues, and payment direct to a recipient's or charity's bank account. The Collection Pot is secure, GDPR-compliant, and registered with Fundraising Regulator. And our simple and minimal charging rate will not diminish the purpose and benefit of your contribution pot. We are here to support anyone looking for an alternative to VMG.
Create your Collection Pot for your next fundraiser, incentive, or special event!