9 Proven School Fundraising Ideas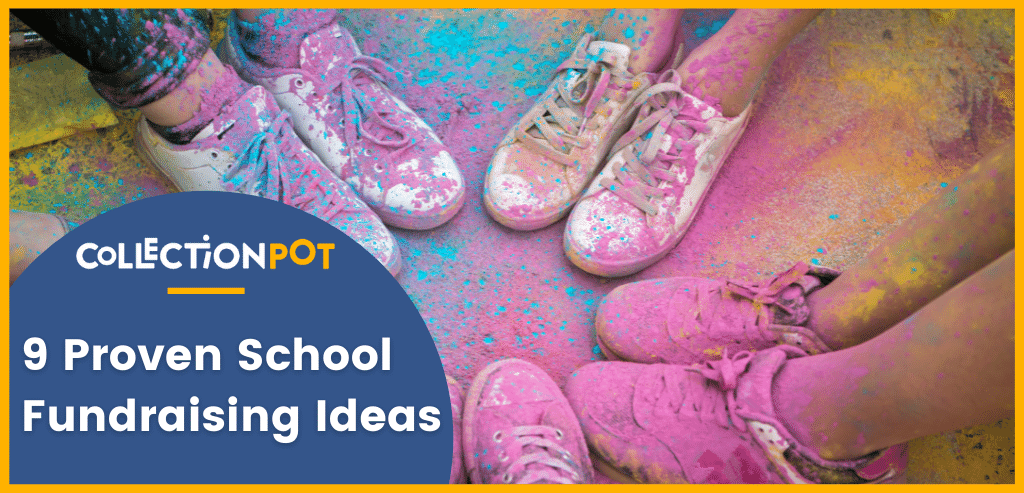 Whether you are fundraising for a good cause or raising money for a school trip, school fundraising plays an important part in bringing together the local community. We have listed some creative school fundraising ideas to raise money for the causes that matter most.
Physical challenges
A great way to raise funds and stay healthy at the same time! There are a variety of quirky events, from colour runs to sponsored bike rides. Colour runs are a fun physical event that anyone can participate in – that is if you are up for the challenge of getting covered in coloured powder!
Raffle
One of the more traditional and straightforward fundraising ideas for schools. Both students and parents love a chance to win some big prizes so why not set up a school raffle. Local businesses often support these events by donating prizes to support the community.
Disco Time!
Who doesn't love a good old disco? Invite students, family and friends to attend with donations made for entry. You may even consider creating a dancing competition to add to the fun.
Fancy Dress Day
There are endless examples of successful fancy dress days. The great thing about this type of event is that you can run them all year round. Perhaps you are raising funds through a Halloween fancy dress day or fundraising for a nature charity by having an animal-themed fancy dress event.
School Sale
We've all heard of a car boot sale so why not add a twist by hosting one at school. Teachers, students and families can donate items they are no longer in need of, such as books, clothes and toys to name a few. Everyone enjoys a bargain hunt, especially when the funds raised are for a good cause.
Film Night
Time to get the projector out and watch a blockbuster that everyone will enjoy. Sell entry tickets to students and staff where they can sit back and enjoy the (relatively) big screen. Don't forget you can raise additional funds by selling popcorn, drinks and even hot dogs if you have the capacity.
Bake Sale
Bake sales are popular for a reason, with them being both fun and super easy to organise. They can also be seasonal or holiday-themed if you are looking to up your bake sale game. Here are some useful cake recipes for the lucky ones participating.
Teacher Karaoke
Who wouldn't pay to see their teacher belt out an ultimate classic? You can collect donations to see your teacher participate in a karaoke challenge no one will ever forget. It may even be worth adding in some competition by adding judges and having an award ceremony.
Recycle Like There's No Tomorrow
There is not a more ethical way to fundraise than launching a school recycling fundraising event. There are many ways you can approach this, for example, you can create a donation page where friends and family donate to support such an event. As well as raising money for a good cause this type of fundraising will also educate the students on the importance of looking after our environment.
Create A School Fundraiser With Collection Pot
Whatever school fundraising idea you decide on, don't forget you can collect donations online with Collection Pot to make group collecting fast and simple. There is now no need to collect cash in person, instead, send your Pot link to gather contributions online.
Looking to collect money online for other occasions or raise money for causes that matter to you? Explore other group collecting occasions with Collection Pot