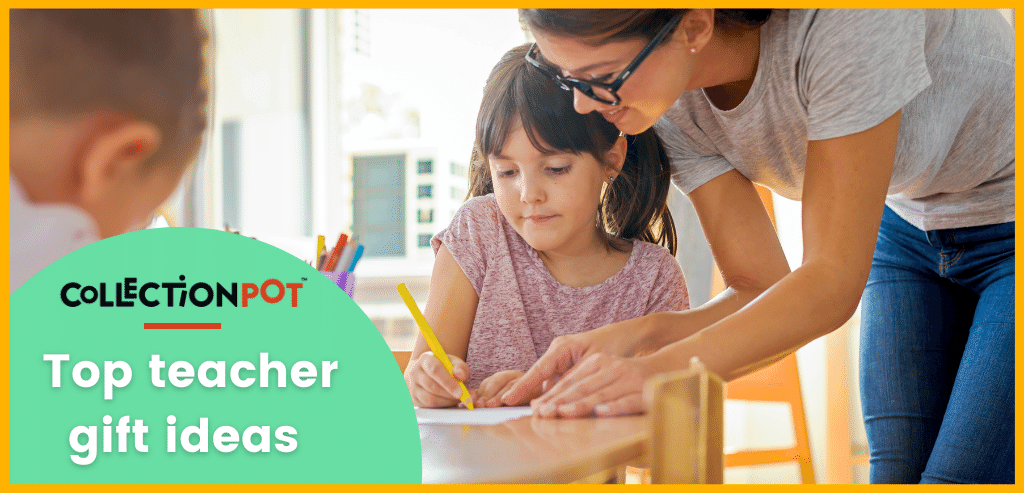 If your child is saying goodbye to their special teacher at the end of term, what is the perfect way to show your appreciation for all their hard work? Below are some top teacher gift ideas that work for any budget.
Personalised Stationery
Practical gifts can never really fail. Teachers we have spoken to say that they always enjoy receiving nice stationery, but more importantly, it is practical for their next term of teaching. Examples include personalised notebooks, pens, pencil cases.
Bottle of Wine
Simple yet effective. Why not help your teacher unwind from the long term by treating them to a nice bottle of red or white, or a bottle of their favourite tipple. Maybe even add in a box of chocolates to complete the surprise.
Charity Donations
School teachers often feel guilty about receiving gifts and instead would love monetary donations to go to a good cause. Why not use Collection Pot to collect charitable donations that are sent directly to the charity to save you any hassle.
Something Personal
Appreciating the little things in life. Many have said that the perfect school teacher gift is a handwritten card by the children. This great gift will definitely start the waterworks…in a good way!
Gift Card
If you are really struggling for ideas, then why not let them treat themselves? Teachers often love being able to select their own gifts through the likes of gift cards. Collection Pot allows you to collect contributions and leave messages for a teacher. The recipient can then spend their collection via our great selection of gift cards to treat themselves how they wish.
Collect Money For Teacher Gifts With Collection Pot
However you choose to treat your teacher, don't forget you can collect gift contributions with Collection Pot to make collecting money fast and simple. Send your Pot link to gather personal messages and contributions online.
Looking to celebrate other occasions or raise money for causes that matter to you? Explore other group collecting occasions with Collection Pot.