Connect don't disconnect
As February is the month of love, we've been thinking about relationships with our colleagues and how we can help improve our working environment. After all, we're almost as likely to have daily contact with our colleagues (62%) as we are with our own children (64%)! Therefore it's evident that what happens at work has an impact on our wider attitudes to life.
We live in the most technologically "connected" generation, but we're also the most disconnected we've ever been. We all know that colleague that sits in the same room as you that prefers to email you rather than talk to you face to face. Or perhaps you're guilty of that trait – we're all so busy, right? Why not make more out of your interactions and take time to really connect in person? Face to face meetings are proven to be more effective at generating positive actions and outcomes.
Having successful interactions at work can have a significant influence on employee work performance, both in direct tasks, as well as employee team member and team role effectiveness.
Employee well-being
Some of the top UK companies take employee interaction and social well-being very seriously.
Anglian Water has been voted one of the best UK companies to work for. An employee gives her reason below:
"With a clear direction from the top and a friendly working environment together with flexible working, I found the life balance is the best I have had. To top this off there is a great ethos throughout the organisation and found everyone I have dealt with very friendly and focused on achieving the same goals. The company clearly values and looks after employees as great benefits are offered."
It's interesting that a "friendly working environment" is mentioned before monetary goals or benefits. This is perhaps not surprising when in Maslow's hierarchy of needs "belonging and love needs" feature before esteem, cognitive and aesthetic needs.
Feeling valued
We asked Collection Pot founder, Wendy Carter, if there was a particular colleague or mentor that made her really feel appreciated and has helped shape the businesswoman she has become today.
Wendy told us; "Feeling valued at work is everything to me and there are some real stand out moments in my career. When working in publishing, I used to have a colleague that would leave post-it notes of positive comments on my desk on a Friday evening so when I came to work on Monday morning it made me smile. It was only a small gesture, but it really helped keep me motivated and upbeat. I'd urge everyone to keep in mind that kindness breeds kindness, and a successful business almost always has a happy workforce behind it."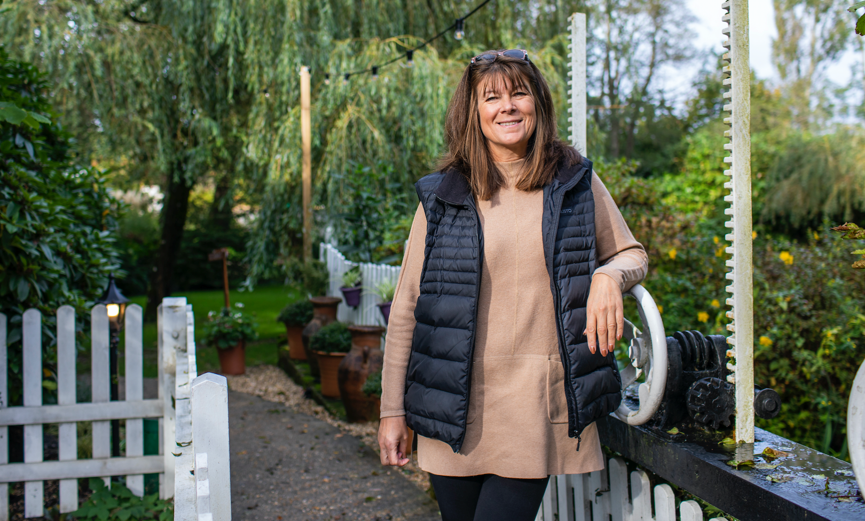 Wendy Carter – Founder of Collection Pot
Board Member of the Incentive Marketing Association Europe and Founder of the Incentive Awards
The thought really does count
With Collection Pot you can collect money from different contributors easily through a simple online platform and then the lucky recipient can choose to spend their "pot" on one of the many exciting gifts and experiences available, or simply have the balance transferred to a bank account or gift card. The possibilities for colleague leaving gifts, baby showers, long service, team rewards or group nights' out are endless.
Why not start your first pot today? – www.collectionpot.co.uk